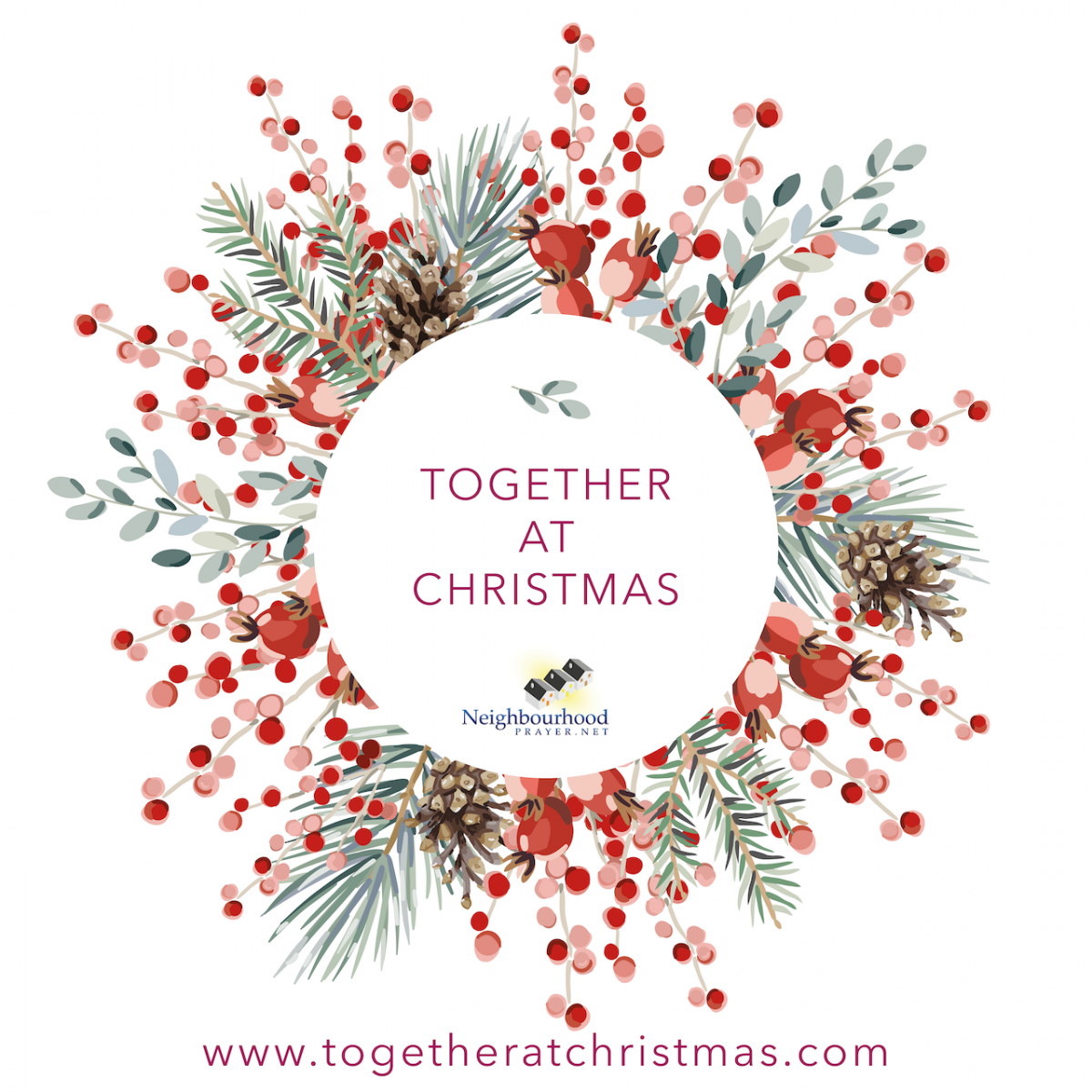 We've pulled together a huge array of links and resources for you, your family, street, and Church this Christmas. We are working together to help bring blessings in a prayerful, caring, and spiritual way. We encourage you to engage with the following.
SCROLL DOWN TO SEE ALL THE ELEMENTS WE'VE PRODUCED
Use and Share the Daily Advent Blessings (Below), written by Wendy Thomas and Lisa Hutt, with Lisa also illustrating.
Use the Together at Christmas Challenge on your street (Below).
Use and Share the Christmas Blessing written by Wendy Thomas.
Watch and Share the Together at Christmas video to make sense of everything.
Undertake a Prayer Walk in the afternoon of New Years Day to bless your street.
To download the Logo Pack - Click Here
Together at Christmas

Together at Christmas
Blessing Resource

To Download your free copy
Click Here

To get your free Physical copy visit
www.petersbrook.com

Daily Advent
Blessings
---
Links to Resources for Other Ministries
Give to your local Foodbank - Click Here for the Link
A testimony a day from the Methodist Church - Click Here for the Link
Give an unwrapped toy or gift for children that don't get one - Click Here for the Link
Worship online at Home from the Church of England - Click Here for the Link
Send a Christmas Postcard to your neighbours - Faith in Later Life - Click Here for the Link
Use the Daily Hope Telephone Line from CofE & Faith in Later Life - Click Here for the Link
---