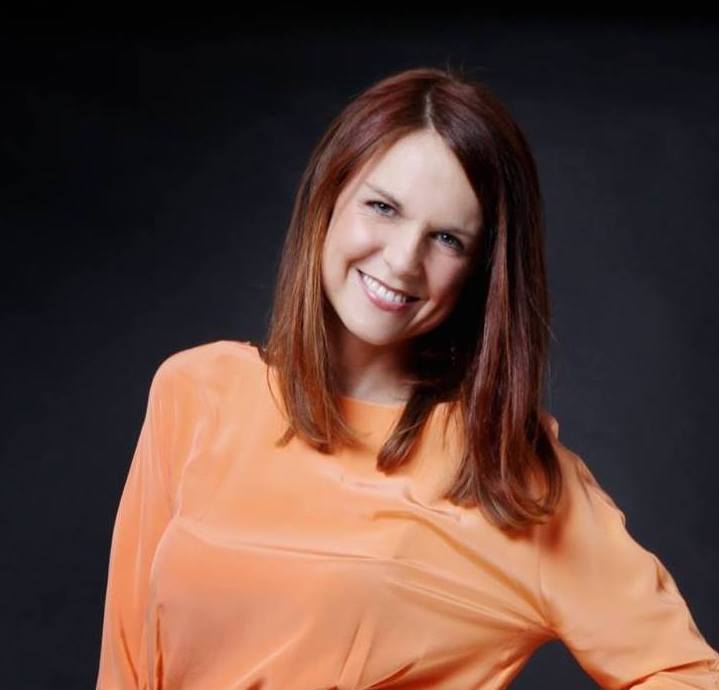 ANNA COOKSON
Neighbourhood Prayer Network are delighted to announce Broadcaster and Writer, Anna Cookson as it's first National Ambassador.

Anna hosted our 7th Birthday Celebration at Lambeth Palace in September and has conducted interviews about the work of the Neighbourhood Prayer Network in the past as the charity was forming.

Anna currently co-hosts 'The Wake Up Call' on BBC Radio Kent each weekday morning between 6.00am and 9.00am with Ian Collins. Prior to that, Anna worked presenting various programmes with Premier Christian Radio and Premier Praise, including the live the Premier Praise Breakfast show, the Premier Praise launch programme with Matt Redman and Premier Christian Radio's Big Breakfast.
Author, journalist and presenter Anna Cookson currently hosts the breakfast show on BBC Radio Kent every weekday morning. Her debut novel The Sound of Your Soul was published by Pegasus last year and she's also co-written a children's musical with her Dad, Paul Cookson: The Shirt is produced by Kevin Mayhew.
Anna became a National Ambassador for the Neighbourhood Prayer Network in November 2019, having hosted the 7th Birthday Celebration at Lambeth Palace earlier in the year.
When she's not talking or writing, she enjoys painting, running and travelling the world with her husband.

Anna's new role will involve her championing the charity in the media.
"I am so excited and inspired by the work of Neighbourhood Prayer Network - how a concept so simple and so tangible could change lives up and down the country.

It's only a small step to go next door - but it can have a big impact. It's amazing to think about what would happen if we all prayed for our neighbours, how many people would be blessed and what a change that could bring about.

Recently, it has been wonderful and emotional to hear the stories of those who have reached out to their neighbours and what a difference that has made. The elderly who were no longer lonely, the families who had help in stressful times, people falling on hardship who had a reason to hope.

Jesus said 'love your neighbour' and yet it's so easy to forget the people who are actually living next door. Love changes things - and having friends in your street changes it from a place to live into a community, and we need more of that. Working in news at the moment and seeing the divisions riven into our society, it's so affirmative to see a positive movement for good - to nourish people rather than to set them apart, to create harmony, healing and happiness.

So thank you to everyone who is doing this and I look forward to cheering you on as the network goes from strength to strength".
In response to her appointment, our CEO Carl Brettle said :-
"Anna is a much needed and welcome addition to the Neighbourhood Prayer Network team and I am delighted to invite her to take up this new role as an Ambassador.

This is an important step for us to take and have Ambassadors as we continue to grow and see more Christians taking spiritual responsibility for their neighbourhood.

Inviting Anna to become a National Ambassador is a natural step having seen her lead our Birthday Celebration at Lambeth Palace; hearing something of her own story and the ability to communicate our vision so clearly".