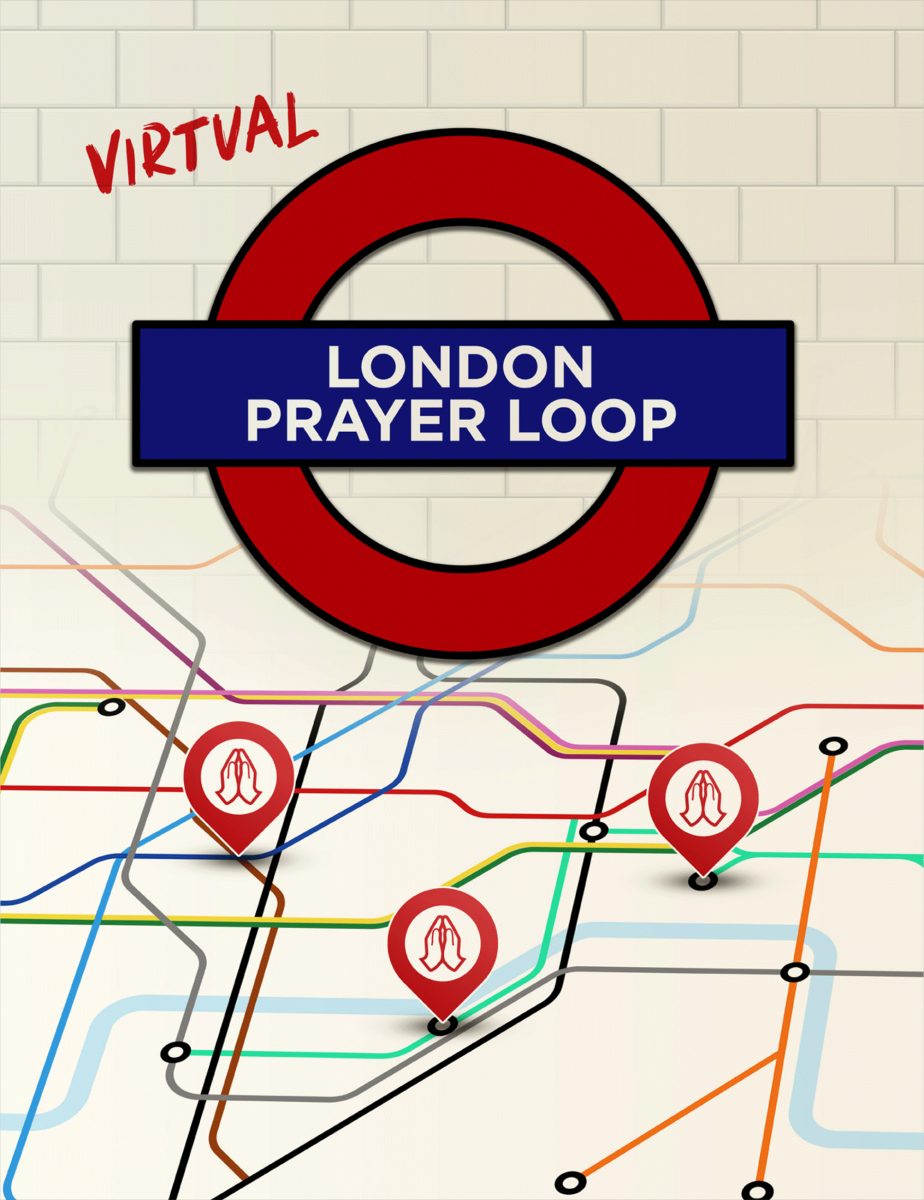 What is the London Prayer Loop?
Inspired by the twenty-four walks that Transport for London created around the outside of London totaling 150 miles (242 km). Neighbourhood Prayer Network committed to using the same walk for the purpose of Prayer Walking the entire circumference of London each year. To bless the capital, to pray for Gun and Knife crime in the City, to pray for our parliament, and to see an unprecedented move of God in London.
On our Virtual Prayer Walk page, you can download each of the Transport for London PDF's, watch a flyover video of each section, read scriptures we pray over each section and also get Wikipedia links to almost every village and town in London.
Why is it Virtual this year ?
This year because of COVID19 we were unable to organise the London Prayer Loop Walk physically. A member of the network suggested we virtually prayer walk the London Loop and it opened up our eyes to the possibility of doing something new.
Why are we praying ?
To surround London with prayer at this critical time.
To enable people to virtually prayer walk London night or day from their own homes.
To pray blessing upon London.
To pray for the streets of London. For all those who live and work on these streets.
To pray for an end to gun and knife crime. For peace on the streets of London.
To pray for all those impacted by COVID19.
To pray for the future of London and our nation.
To pray for Parliament and the leaders of our Nation.
To pray as you feel led for the things on your heart.
When are we praying ?
Thursday 17th June - Breaking our hearts; a prayer focus on gun and knife crime hosted between Redeeming Our Communities and Neighbourhood Prayer Network.

Friday 18th June - 3.00pm - 6.00pm - Watch again our 2020 Gun and Knife Prayer Watch on our Facebook page.

Saturday 19th June – live zoom prayer meeting between 3.00pm and 6.00pm with a focus on lament, prayer, dedication and blessing.
Sunday 21st June – Father's Day
You pick the time you want to pray. In the future we are likely to have a time slot calendar so you can register the time you will pray.
How ?
Have a look at our Section Map of the London Prayer Loop and choose which section(s) you would like to pray for. On our Virtual Prayer Walk Page, you'll see a lot more information about that section.
If you decide to pray for the whole of the London Prayer Loop via our flyover video, it takes two hours. You could set up some of your favourite Christian Music to play in the background as you pray.
Don't forget to Sign up here to say you are going to virtually prayer walk, we're in regular contact with folk.
Prepare
Pray ahead of time for the virtual prayer walk. You may want to do research online to aid prayer. Look at the resources on this website that we have put together for the London Prayer Loop Walk that you may like to use on the day. Familiarise yourself with Google Street view if you would like to use it and have not used it before. If you have any maps, books or images of London that may help you pray put them together along with pen and paper to write down anything you may like to keep a record of. There may be songs or worship that you would like to play at some point as you pray.
Who is it for
Anyone who has a heart to pray. Whatever your age, anyone who believes and trusts in Jesus. If you want to find out more about the Christian faith click here…
Many people will do the virtual prayer walk on their own. Others may arrange to do the virtual prayer walk with a friend, a prayer group, your house group, or others in your church using the telephone, zoom, Facetime, Skype, Google meet or any other technology.
Resources
Use our resources as an aid to prayer as appropriate. As we virtually prayer walk the London Loop, we will be doing many miles for Jesus.
Have a look at the resources you can use for the London Loop on our Resources Page.
Sharing
We would love to hear from you about how your virtual prayer walk went.
Praying on the land
Some people have indicated they may still organize prayer walk along parts of the London Loop or streets across London. Please follow government guidelines and stay safe. Let us know how it goes.
Your Street
Don't forget to also pray for your street wherever you live during your time of prayer. We are encouraging people to take spiritual responsibiility for the street they live on.
Don't forget to sign up to let us know you are praying for your own street.