Gun and Knife Crime Prayer Watch for London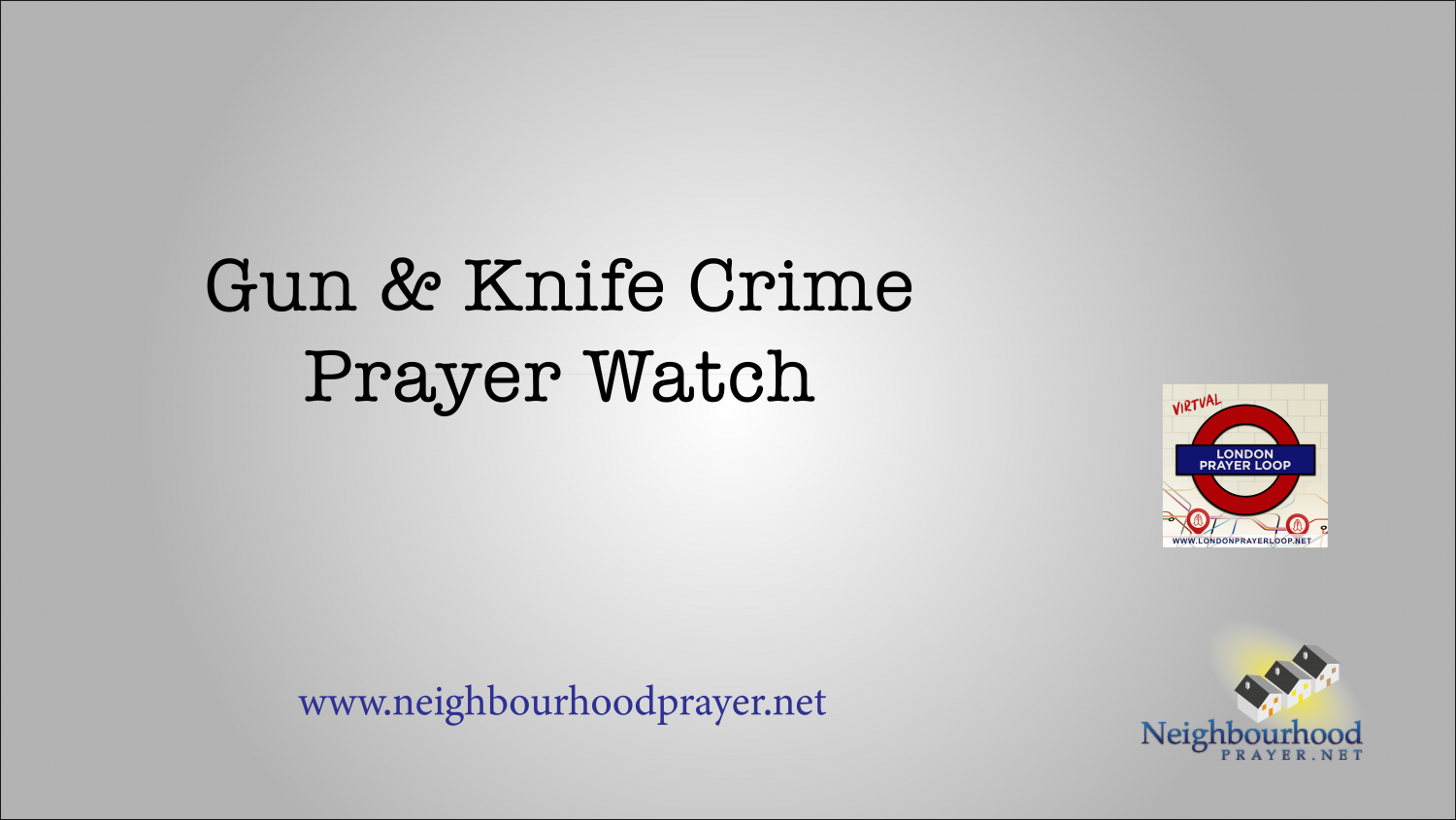 In 2018 and 2019, Neighbourhood Prayer Network invited individuals, prayer groups, and churches to organise prayer walks along sections of the London Loop. We had a suggested prayer focus for both years of praying into the gun and knife crime happening on streets across London.
During 2020, we had a 3 hour Gun and Knife Crime Prayer Watch, as part of our first Virtual London Prayer Loop. To watch Click Here
We were delighted to welcome contributors from:
The Rt Revd Rob Wickham, Bishop of Edmonton in the Diocese of London
Tony Thomas, City of London Pastors
Jason O'Shea, Operation Forgiveness
Janet Daby MP, former Shadow Faiths Minister
Simon James, KICK London
Matt Hogg, Vicar of St Albans Church, Fulham
Dawa Balogun, Advocate for ending gun and knife crime
Graham Norman, Christian Police Association
Alton Bell, MJR UK
Between 3.00pm and 6.00pm is the most vulnerable time for young people Monday to Friday for gun and knife crime.
On Friday 18th June between 3.00pm and 6.00pm on the NPN Facebook page and YouTube channel, we will be encouraging members to join us in watching and praying again.